Coopernook is located adjacent to the Pacific Highway, northeast of Taree.
Coopernook is associated with Harrington and Lansdowne as the Lower Manning cluster. Lower Manning Uniting Church's Mission Statement is "To be the People of God in this area by increasing our interaction with the local community in ways that offer pastoral care, enhance the worship of God and lead to Christian growth and learning."
---
Coronavirus impacts
Currently there are no physical worship or other gatherings.  We still connect in other ways.
Resources on how to handle this pandemic are available on the National Assembly and NSW/ACT Synod websites.
See also relevant posts on Presbytery News and Synod News.
---
Service and Activity Times
Church closed until further notice due to COVID.  In lieu there is COVID safe combined worship at Harrington Church at 9:30 am
UC Adult Fellowship and Craft groups, including quilting.
Harvest Festival Auction (4th Monday in February at 7:00pm)
Paton Hall Fete (begun in 1955) 2nd Saturday in November.
Coopernook UC is actively engaged in the community with the annual Carols by Candlelight attracting over 400 people.
SRE is taught in the local school.
Op Shop 9am to 2pm, Wednesdays, Thursdays and 9am to 12pm Saturdays.

COVID restrictions apply

.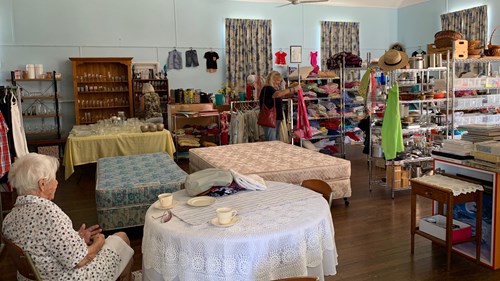 Coopernook is part of the Mid North Coast Presbytery - its website provides resources and further information about the Uniting Church in Australia.